The Canal du Midi, the oldest navigation canal in activity
A unique story
The history of the Canal du Midi goes back to 1666, when the king signed the Edict of Saint-Germain, authorizing the construction of the canal. The work was entrusted to Riquet and after thousands of workers had dug it with shovels and pickaxes, the canal was inaugurated in 1681.
242 km long and linking Toulouse to the Mediterranean Sea, you can walk around and enjoy its beautiful landscapes. The rental of electric boats and boats without a license is allowed to enjoy a few hours on the Canal. For the sportsmen, magnificent bicycle rides await you!
Bike ride along the Canal du Midi
The cycle track built and designed for cycling enthusiasts can take you from Toulouse to Port-Lauragais, the highest point of the canal. Afterwards, you can discover the Saint-Ferréol lake which serves as a reservoir for the canal and enjoy many activities on site.

Cruise on the Canal du Midi
There's nothing like diving into the world of the Canal du Midi by taking a little cruise! Many companies welcome you aboard traditional barges for unique and historic trips. Choose the best option and spend a beautiful afternoon discovering this jewel up close!
Camping near the Canal du Midi
Our 3 star campsite near Toulouse is ideal for visiting the Canal du Midi and enjoying the activities it has to offer. We are located only 800m from the Canal du Midi.
Discover its history, go for a bike ride, a walk or a boat ride and enjoy its beautiful nature during your next vacations by staying in our campsite near the Canal du Midi!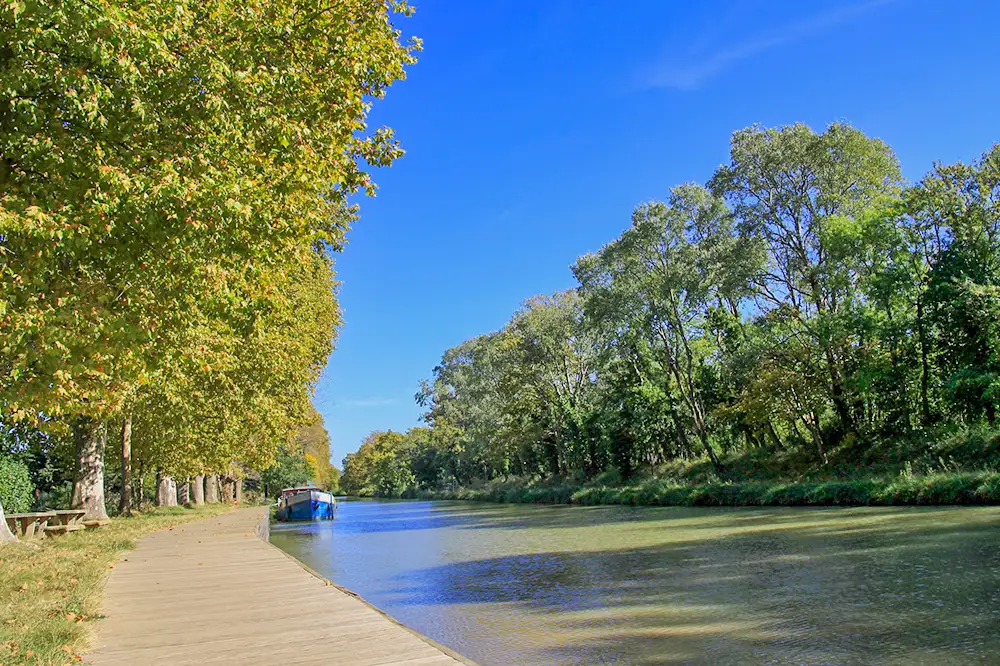 Discover the surroundings